ALL CATEGORIES
INVESTORS
Why is the bank account to which I transfer money French?
The receipt, transfer and collection of funds from Goparity users is made through an intermediary - MangoPay S.A. - an electronic currency institution that is part of the French group Crédit Mutuel Arkea. 
For this reason, the recipient of the bank transfers is an account based in this country.


When you create an account, a personal digital IBAN will automatically be generated in order for you to perform financial transactions. You can check you IBAN in your account, on settings: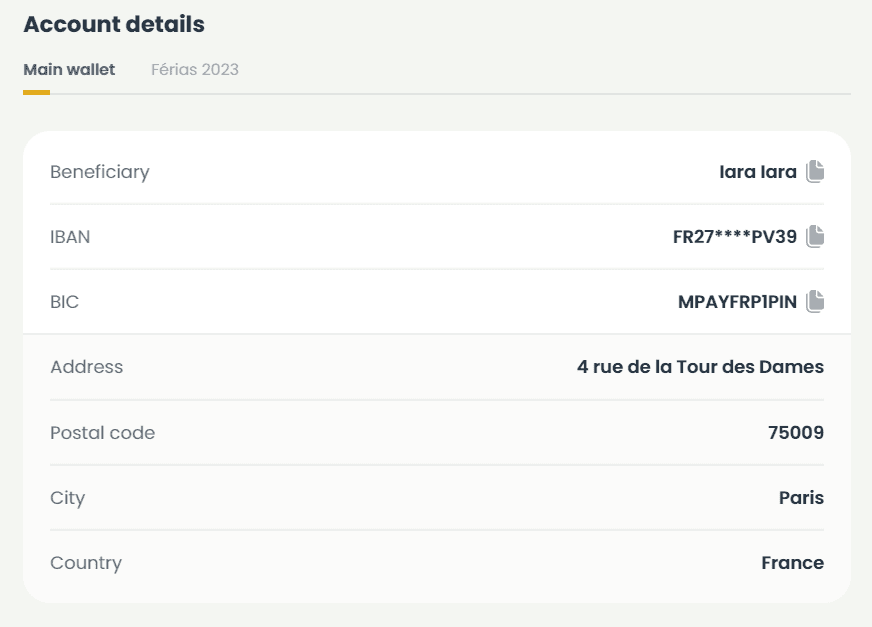 Lastly, if you define a savings plan strategy, you'll be attributed a second IBAN (eg. "férias 2023").