ALL CATEGORIES
INVESTORS
How does the waiting list work?
The waiting list is an option that appears on the page of any project that is on the campaign page when the entire amount solicited for financing has been reached through the sum of the investments made with the reservations made. See the example below: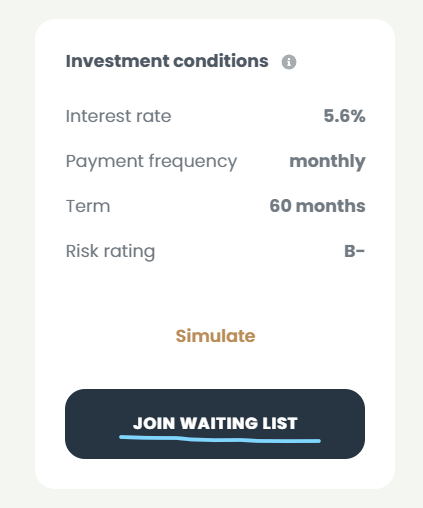 Here, people can join the waiting list since the reservations have a maximum period of 24 hours to be secured and, if there are reservations that have not yet been secured, there is the possibility of investment through the waiting list. 
Find out more about how do investment reservations and the cancellation mechanism work on How do I reserve an investment?.
Finally, if there are reservations that end up not being assured and space for investment becomes available for investment, the system runs the waiting list in order of who joined it.