ALL CATEGORIES
INVESTORS
How does the identity validation (KYC) process work?
Between July and November 2019, we reviewed our Policy on the Prevention of Money Laundering and Anti-Terrorism to comply with the new European Directive. Since then it became mandatory to validate the identity of our investors prior to any portfolio movement (such as investing in projects).
Following these measures, you will have to submit a copy of the front and back of your identification document within the validity period to the platform.
The steps are easy: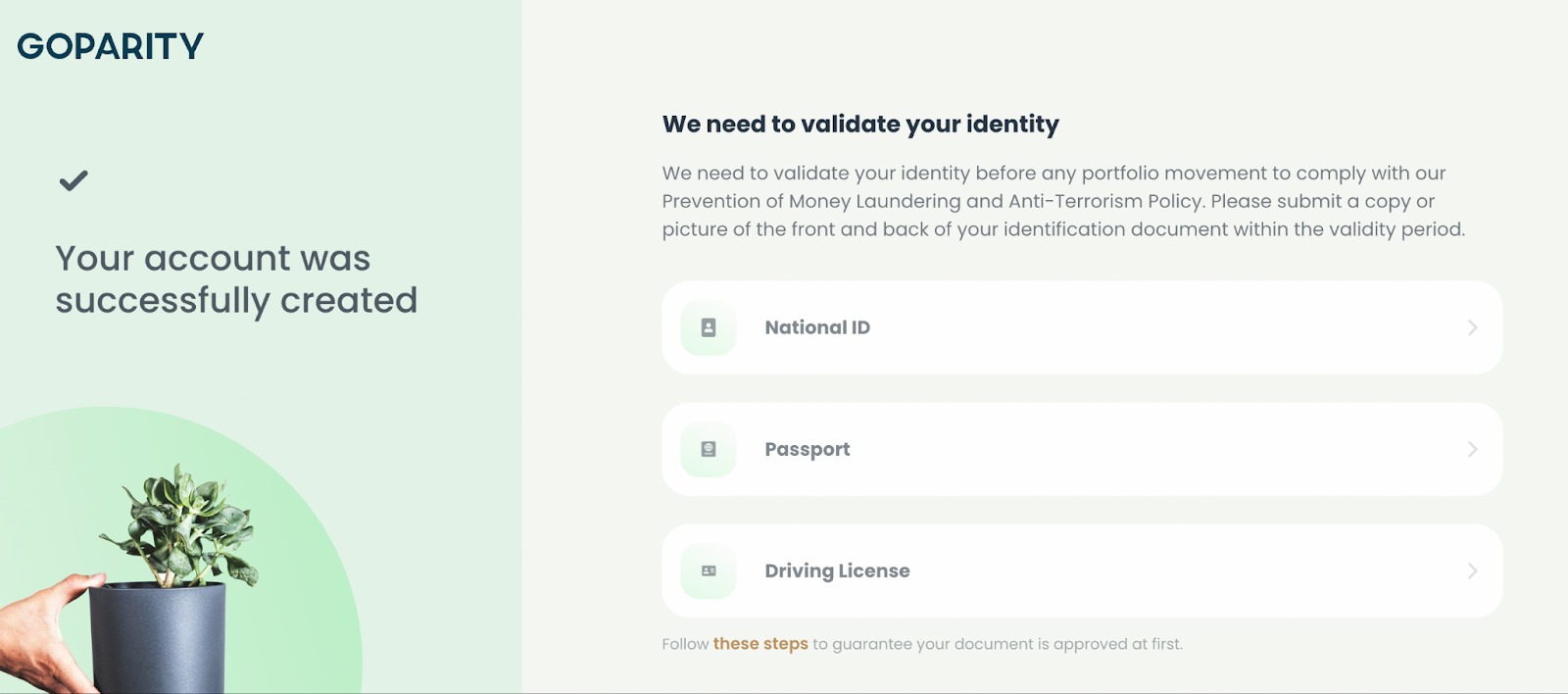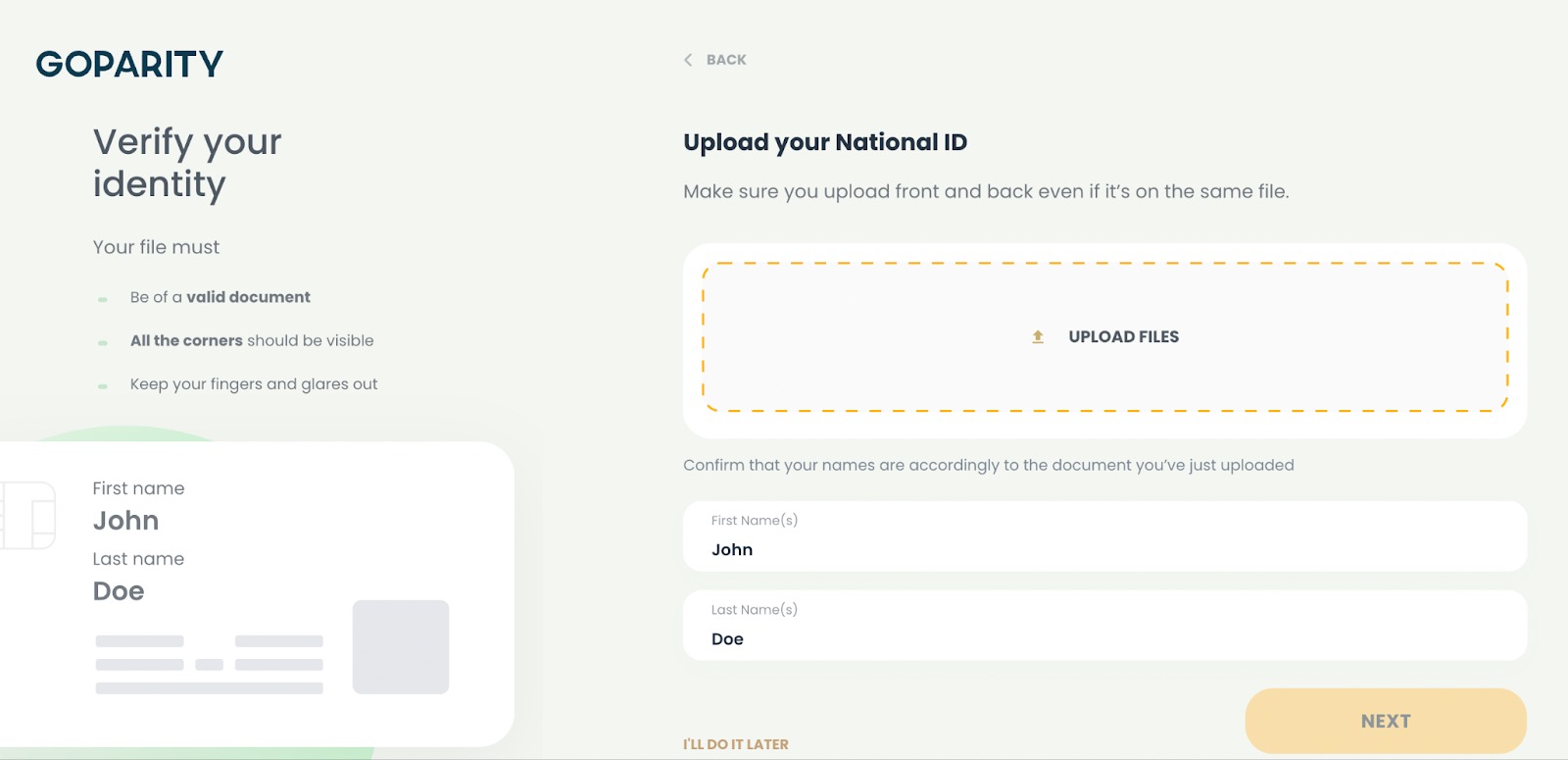 How to have your identity validated quickly?
Do not cut the corners: Make sure the 4 corners of the document are visible.

Ensure that the name(s) and surname(s) are entered exactly as they appear on the identification document.

Send a double-sided copy of your document: If the document has 2 sides, send us both of them (this includes your passport's blank page).

Ensure that all information is readable, namely the MRZ band: make sure there are no blurs, flashes or fingers in the submitted copy.

Identification card, passport or driver's license: These are the identification documents which we accept to validate your identity if you are a European citizen. For users from the UK, Canada and USA, we accept passports and driving licenses. All other users will need to submit their passports.
The accepted formats for uploading your document are JPG/JPEG/PNG/PDF. Files below 32 KB and over 7 MB are not accepted.
On average in less than 2 hours you will receive an email confirming that your identity has been successfully validated and you will be ready to start investing! Find out how here.