ALL CATEGORIES
INVESTORS
How do I withdraw money?
To withdraw your funds you need to follow the steps below:
Access your account

Select "Withdraw Funds"

Insert the code sent to your phone number in the dedicated area (this is a mandatory safety procedure).

Select the bank account to which you wish to transfer your funds.
You're good to go! There are no fees charged to the user when performing the payout unless the money topped up was not invested. In that case, GoParity will charge a 1% withdrawal fee from the money paid out. The minimum value permitted for a single withdrawal is 0,10€.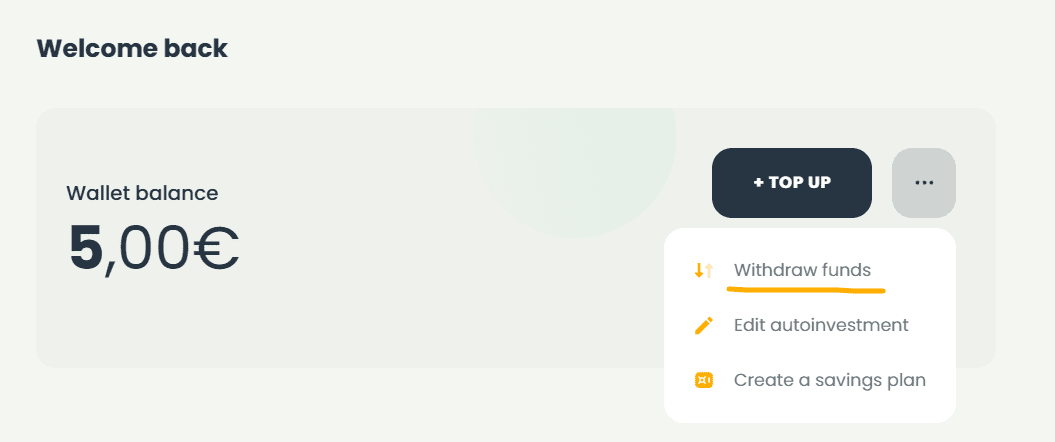 Disclaimer: all transactions going through GoParity's platform are outsourced to our partner, MangoPay SA, a payment services provider.
Withdrawals of funds, in Euros, are completed within 2 working days and by 15:30 CET (hence, if you order the withdrawal after 15:30, the transaction will only be processed on the next day at 15:30 CET and the 2 day processing time will start counting from that point onwards).
If you top up your Goparity wallet and want to withdraw the funds without investing them, they will be refunded to the original account within 5 to 10 working days.