ALL CATEGORIES
INVESTORS
Can I change or cancel my Auto-Investment?
Yes, you can. You have full control over your Auto-Investment - you can change the criteria or disable it at any time.
The changes will apply to future investments immediately. This means that all automatic investments made before the change will remain unchanged and that cancelling the Auto-Investment will only prevent future investments. You cannot revert previous automatic investments.
To change your auto-investment settings, access Auto-Investment and click on EDIT AUTO-INVESTMENT or CANCEL AUTO-INVESTMENT, depending on what you intend to do.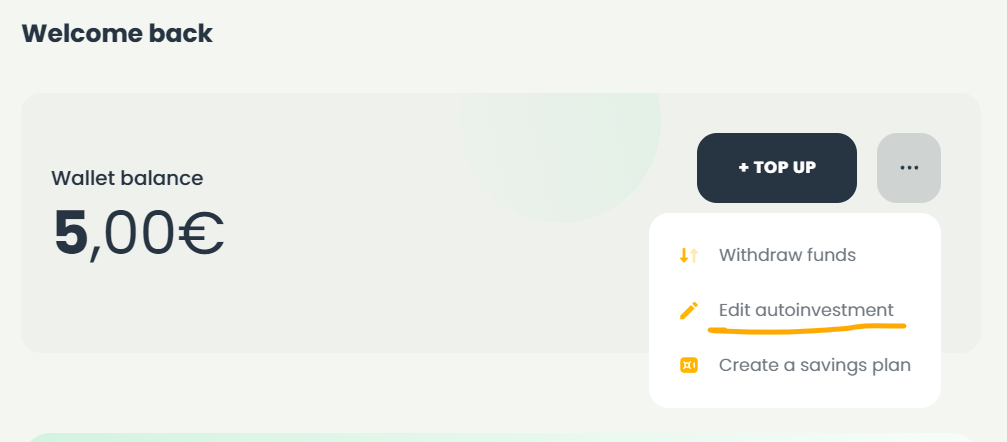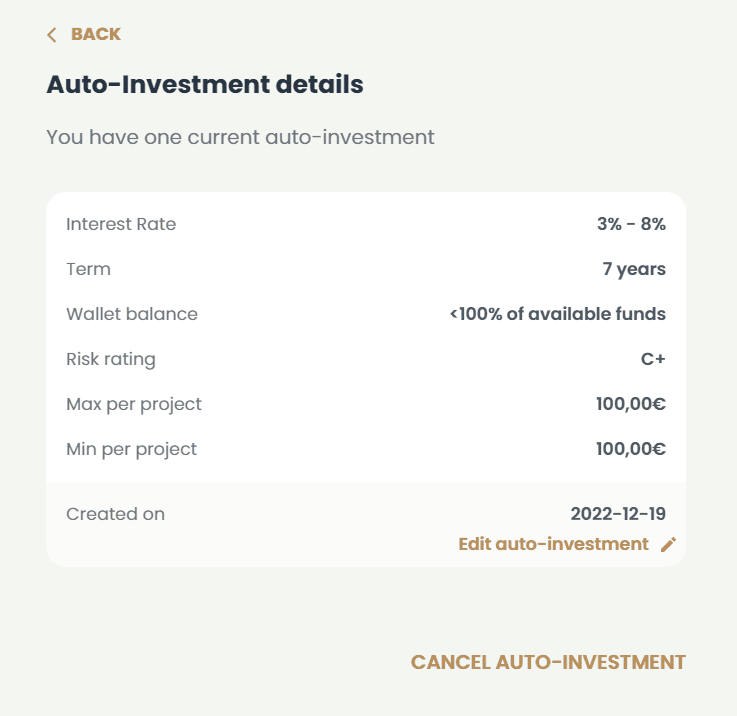 If you have any questions or concerns, please contact us at support@goparity.com.