Description
Based in Porto, MAI Kombucha is a company that produces and sells kombucha, a drink of Chinese origin with more than 2000 years, made through the fermentation of the green tea herb (Camellia sinensis). The consumption of kombucha has been associated with beneficial effects on health of its consumers, namely in the improvement of the intestinal microbiota and of the immune system. This may be due to the presence of B vitamins (B1, B2, B6, B12), vitamin C and probiotics.
MAI Kombucha was conceived by Gonçalo Campos, who had the dream of creating a company that would contribute to the positive transformation of the beverage industry, which was developed without thinking about the health of the planet and the consumer. This is how, in 2020, MAI was born, with the dream of contributing to a world with less soft drinks and more kombuchas, less preservatives and more life, less plastic and more nature, a more natural and less artificial world. The brand was born in Gonçalo's kitchen and, since then, has gone through an intense process of evolution and growth.
MAI Kombucha's mission is to spread the culture of kombucha in Portugal and Spain, through the production and marketing of an authentic drink and the dissemination of knowledge about fermentation for home production. The purpose of the start-up is to inspire positive experiences in people's lives and to be an agent of change in the food industry and in consumer habits.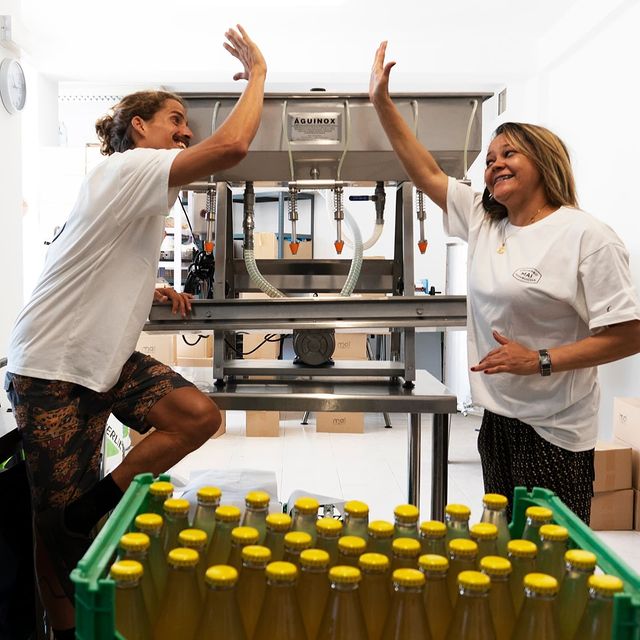 Once the first phase of the project was completed - developing the brand and the product - a truly living, healthy kombucha, made with organic ingredients and naturally carbonated - a second phase started - based on industrialization and responsible growth while respecting the product principles and quality.
After two successful GoParity campaigns: one (9.000€) to purchase a 25 m2 cold room and increase the company's storage capacity, and then a second one (11.000€) to boost production capacity.
The funds raised through this third campaign will be used to:
To enable the production of canned Kombuchas for the largest festivals in Portugal to be held in July and August.
Financing production cost to meet the current orders, before receiving full payment.
Production during the months of June and July will reach 16 thousand liters, which represents 5 times more than the company's current monthly production/sales.
Currently, production takes place in a 100m2 factory in Leça da Palmeira (Porto Metropolitan Area). The company also rents a small warehouse in Matosinhos. In July 2020, the startup sold 200L of kombuchas. In the same month of the following year, the value increased to 1,500L.
While the initial projections, for this summer of 2022, were to sell over 3,000 L sold per month, the number has already been surpassed in pre-orders. The brand hopes to break all records during its first summer with reduced covid-19 restrictions for events and festivals.
MAI's Kombucha needs to be stored in the cold as it is a live drink (not pasteurized), with natural fermentation and without industrial techniques that detract from its benefits. After the natural gas is produced inside the bottle, the cold stabilizes the fermentation and maintains its quality and flavor.
Financial viability
MAI Kombucha began its production in 2020 and has been increasing sales since then. Its growth strategy is based on optimizing investments to ensure the capacity to sustain its development. In addition to the focus on increasing productivity to scale up production, there is great concern about maintaining the quality of the beverage.
In 2021, the company launched a crowdfunding campaign to fund the purchase of a new semi-automatic filling machine, which has allowed the average kombucha production to triple. In February 2022 the company raised funds through GoParity to purchase a cold storage chamber and increase storage capacity. After securing storage MAI now wants to buy equipment to sustain sales growth by increasing and scaling up production.

With greater production capacity, the company hopes to continue expanding its sales volume. This loan is expected to be paid back using proceeds from the company's future sales.
Download Key Investment Information Sheet
Guarantees
Receivables Pledge.
The Promoter
About PAUSA ÉPICA - LDA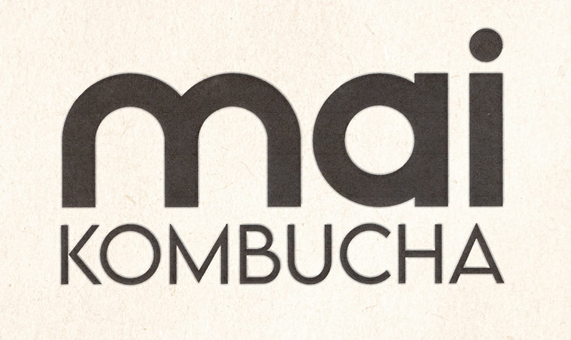 The name behind MAI Kombucha is Gonçalo Campos. Gonçalo is 29 years old, was born in Portugal, but grew up in Rio de Janeiro. It was in Rio that he started working after finishing his degree in Business Management. He worked for more than 4 years in a Brazilian communication company, always with the dream of one day traveling around the world.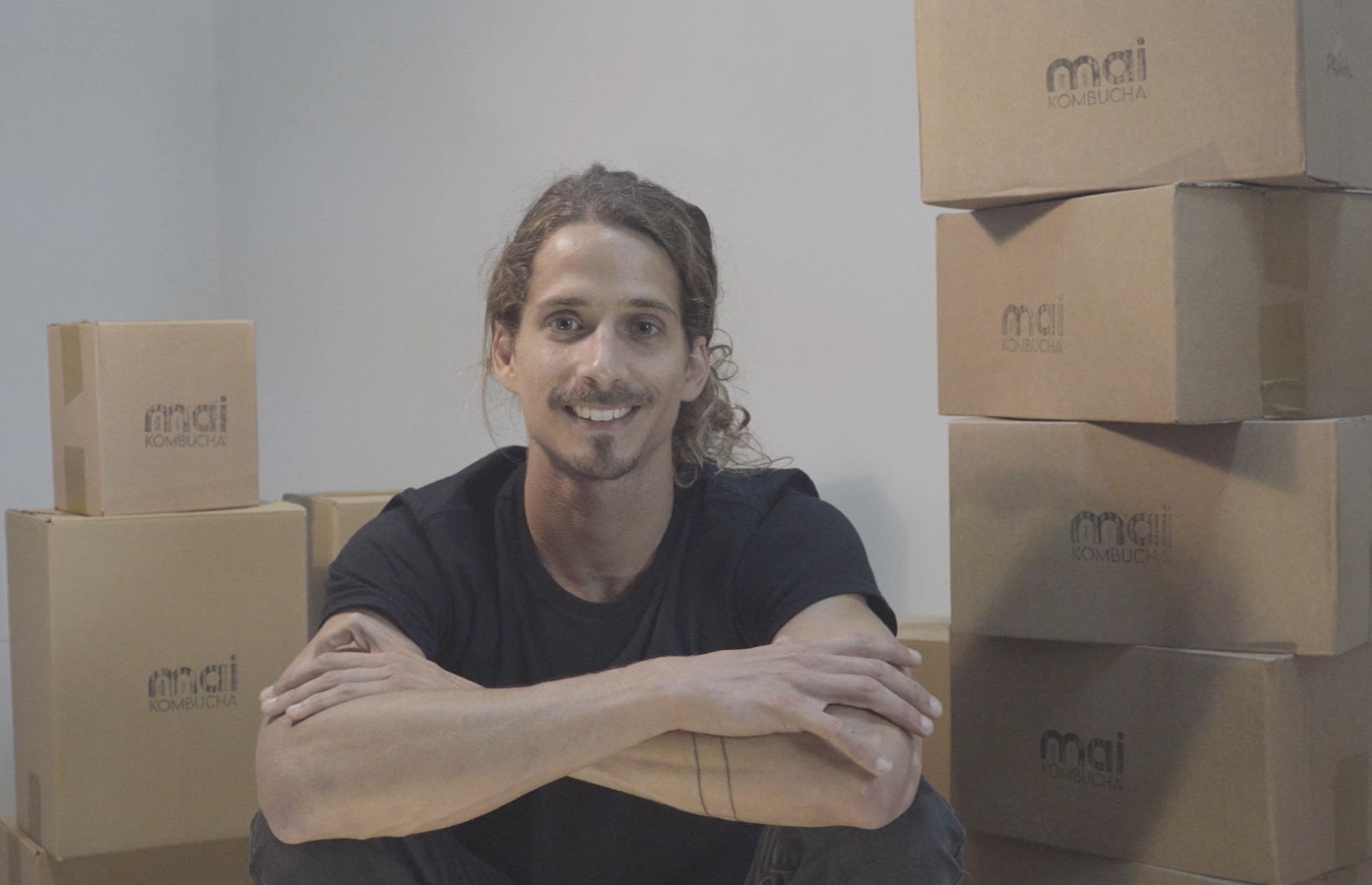 It was during this three-year trip that he discovered the Kombucha Universe and gained inspiration for another dream: to return to the country where he was born and spread "the drink for good". In September 2019 he returned to Portugal with the challenge of turning that dream into a reality. MAI now has over 100 regular clients.
After 6 months of a lot of testing and a lot of feedback, he created a special Kombucha. Some time later, he also developed the Kombucha Kit. So far, he has helped nearly 1,100 people start their own production at home.
The company has its operations in Leça da Palmeira, in the Porto metropolitan area, but delivers throughout Portugal and Spain and has two more full-time employees, in addition to Gonçalo.
Francina (44 years old): production manager (since the beginning of the project)
Luís Felipe (22 years old): doing a professional internship (student in the final year of Management at IPAM)
Marta Coelho (29 years old): doing an academic internship with MAI for her Chemical Engineering master's at Universidade Católica in Porto.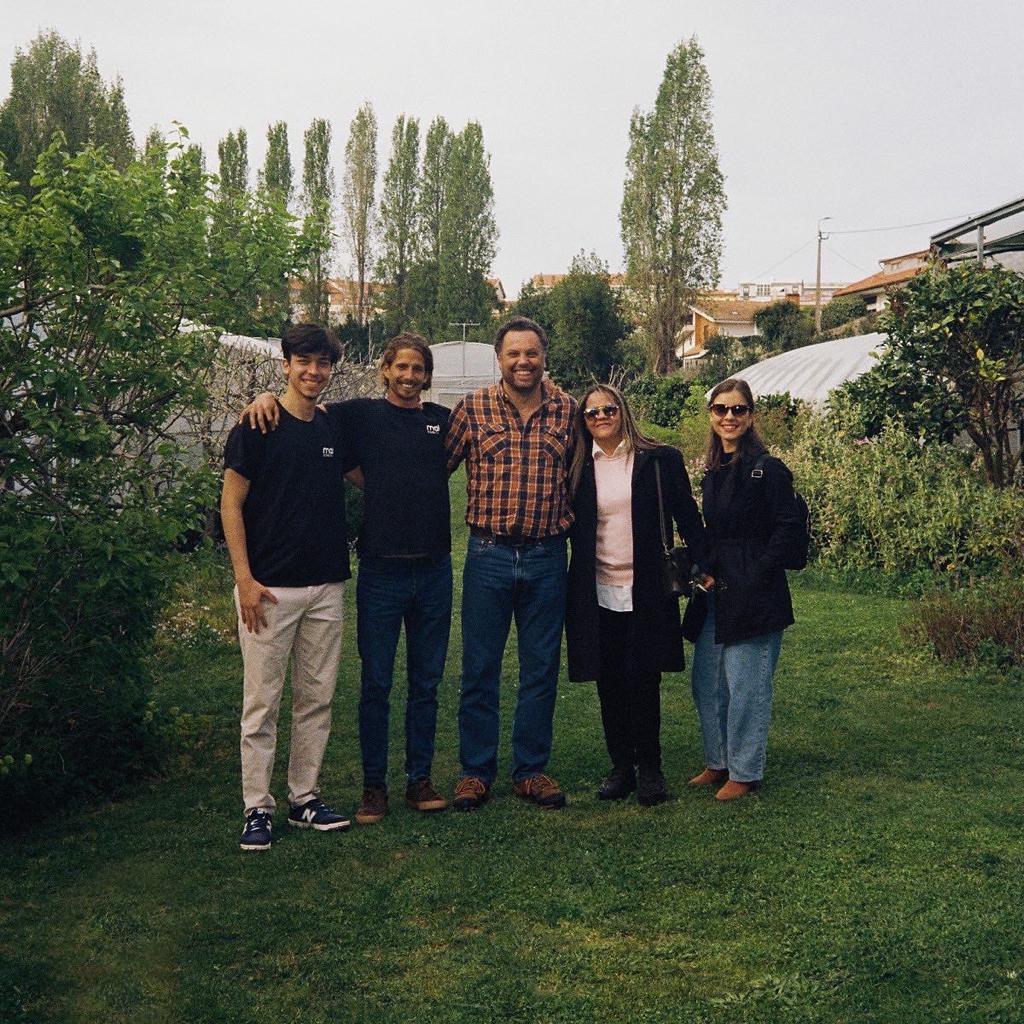 Some of GoParity's board members are indirect and minority shareholders of MAI Kombucha (20%).
Business Model
According to the Nielsen "ShopperTrends" study, 74% of Portuguese people seek to have a healthier diet based on more sustainable products. In addition, the pandemic and the successive confinements caused a growth of the DIY (Do it Yourself) market. MAI Kombucha responds to these two trends through its offer, which includes the "Starter Kit Mai Kombucha", which allows anyone to make their own kombucha at home.
Currently, MAI Kombucha's main market is Portugal, but the company also exports to Spain.
The company has physical and online sales channels:
Online: through its own store and in some marketplaces.
Physical sales channels: in small grocery stores (for example, Comida Independente and Food Bio in Lisbon; Maçaroca, IdeallBio, Sunflower Mercearia, and Pasto Fino, in Porto; A Horta Mercearia, in Sesimbra), restaurants and cafes (Da terra Vegetariano, Mykai Poke Bowl, Mâide, Slash, Zenith, Kind Kitchen, Mercador Café, Chelo Coast House) and cafes. And also at the Oceanário in Lisbon and at the FNAC stores at MAR Shopping and Norte Shopping.
The sales targets set by MAI Kombucha have been achieved. In July 2020, the company sold 200 L; in the same month of the following year, this number increased to 1500 L. The objective to exceed the 3000 L sold per month this summer of 2022, announced in the first GoParity campaign, has already been met. The prediction is to more than double production and sales again in 2023. The company, therefore, hopes to continue to grow rapidly, always in a sustainable way.
Industry
Naturally Carbonated drinks
Number of Goparity Loans
3